Online scams mushroom after Apple debuts new iPhones – GMA News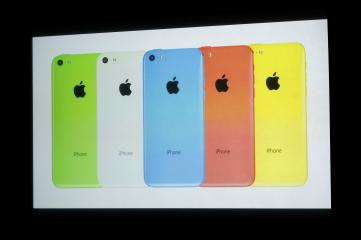 Barely had Apple Inc. finished unveiling its new iPhones when online scammers went to work, sending phishing emails seeking to steal users' AppleID credentials.
Malwarebytes.org reported phishing emails containing links to external sites were being sent en masse on Tuesday (US time), when Apple was to unveil its iPhone 5S and 5C.
"(T)he bad guys seem to be more interested in robbing Apple users than rejoicing about the big news of the iPhone 5S. Phishing emails are being sent en masse to harvest people's Apple ID," Malwarebytes's Jerome Segura said in a blog post.
But Segura also noted those behind the phishing campaign also sought to steal victims' other details like credit card and social security numbers and dates of birth.
Screenshots posted by Segura indicated screens that instructed users to "update your billing address and verify your credit card."
While Segura said the URL appeared dodgy, the fake web pages appeared "authentic and high-quality."
"We don't often see too many attacks targeting Apple users but with a growing market share it only makes sense… If you ever receive an email urging to update your Apple information be very wary of it. The best thing to do if you are not sure how to proceed is to directly contact Apple via their live chat or phone support," Segura said. — VC, GMA News
Online scams mushroom after Apple debuts new iPhones – GMA News
http://news.google.com/news/url?sa=t&fd=R&usg=AFQjCNHrA4c9-ixPVIcJj5L1SFST0KA14A&url=http://www.gmanetwork.com/news/story/326030/scitech/technology/online-scams-mushroom-after-apple-debuts-new-iphones
http://news.google.com.ng/news?pz=1&cf=all&ned=en_ng&hl=en&output=rss
Top Stories – Google News
Google News
http://www.gstatic.com/news-static/img/logo/en_ng/news.gif